Hurricane Michael left a trail of destruction in its wake after making landfall on the Florida Panhandle early Wednesday.
Interested in
Hurricane Michael?
Add Hurricane Michael as an interest to stay up to date on the latest Hurricane Michael news, video, and analysis from ABC News.
The extent of the Category 4 storm's strength is evident in dramatic footage showing demolished homes and submerged neighborhoods.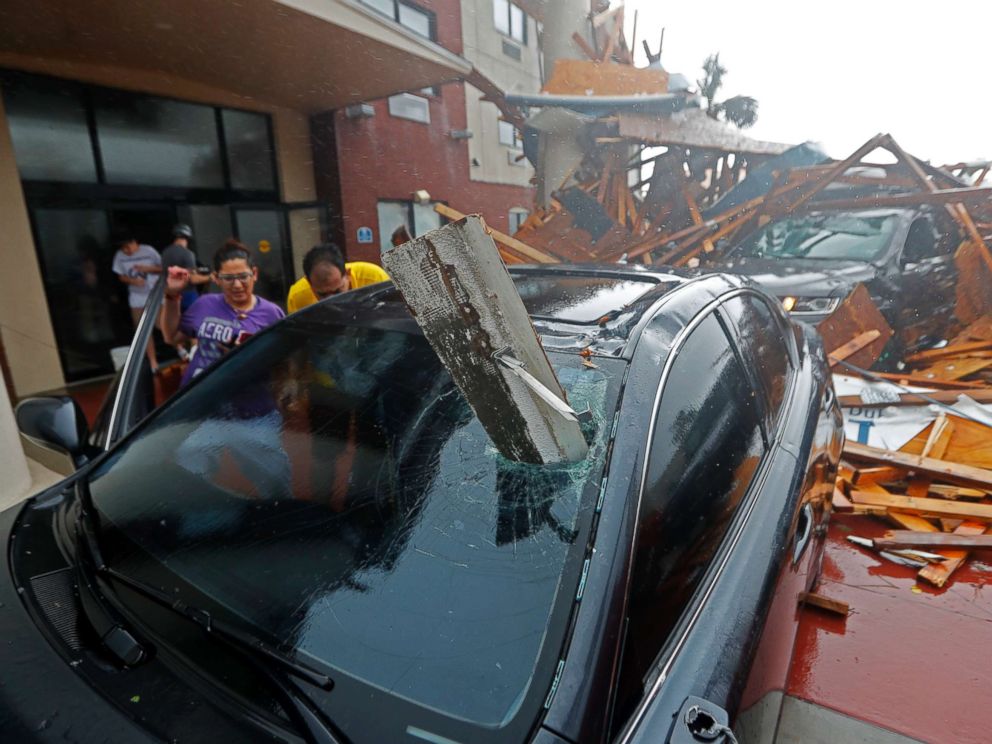 The winds were so strong they tore down a canopy over a Texaco gas pumping station in Inlet Beach.
In Panama City, a massive metal pole holding up a billboard toppled over, crushing a building below it.
One building, seen in a photo posted by ABC Tuscaloosa affiliate WBMA, appears to have crumbled beneath the Category 4 storm's 150 mph winds.
ABC News meteorologist Ginger Zee witnessed the storm surge at Mexico Beach push a house off its foundation.
Zee, who was in the eye wall of the storm for more than an hour, described an "incredible storm surge." Conditions were so bad that Zee and her team lost the ability to broadcast.
Our ability to broadcast is gone but we are safe. Wanted to let you all know.

— Ginger Zee (@Ginger_Zee) October 10, 2018
"All I can see is devastation," Zee said on ABC News' live broadcast.
Tessa Talarico posted videos to Instagram of an entire home that was knocked down.
"A whole house is gone and is floating in front of our place," Talarico wrote.
In another post, Talarico wrote, "All the houses are submerged."
Northwest Florida Daily News reporter Annie Blanks tweeted video footage of seawater flowing inside the Dewey Destin's seafood restaurant near Mexico Beach.
VIDEO: Serious storm surge in Navarre Beach, approx. 100 miles west of where #HurricaneMichael just made landfall in the Mexico Beach area. This video is from Parker Destin, inside his new Dewey Destin's restaurant on the beach. pic.twitter.com/ovg7JyXWki

— Annie Blanks (@DailyNewsAnnie) October 10, 2018
The Lanark Fire Department tweeted footage of a terrifying storm surge creeping up the shore, bringing seawater into a carport of a beachfront home.
Strong waves overtook a boat ramp to Choctawhatchee Bay at Legion Park, a video posted to Instagram by Lars Rygaard shows.
Richard Fausset, and Atlanta-based reporter for The New York Times, posted a photo of a group of people huddling in a storage closet at his hotel in Panama City.
Fausset wrote that the "whole hotel is shuddering" like an earthquake.
Workers at the Walton County Animal Shelter were seen comforting dogs and cats up for adopting as they ride out the storm.
Michael is the strongest hurricane to strike the Florida Panhandle since the mid-1800s, according to FEMA.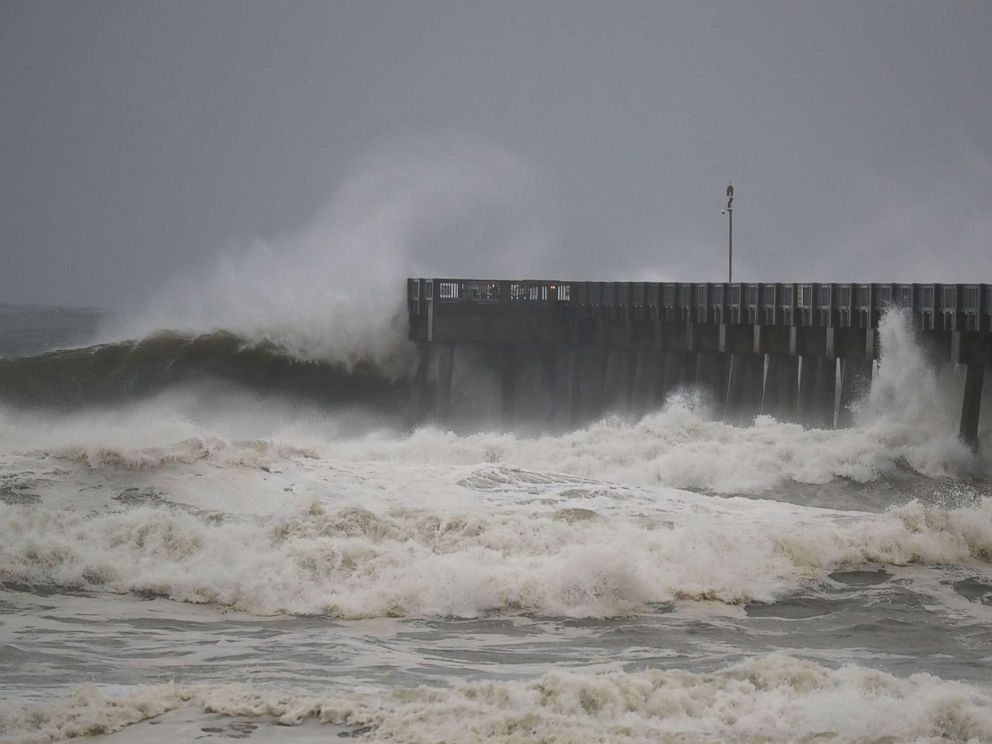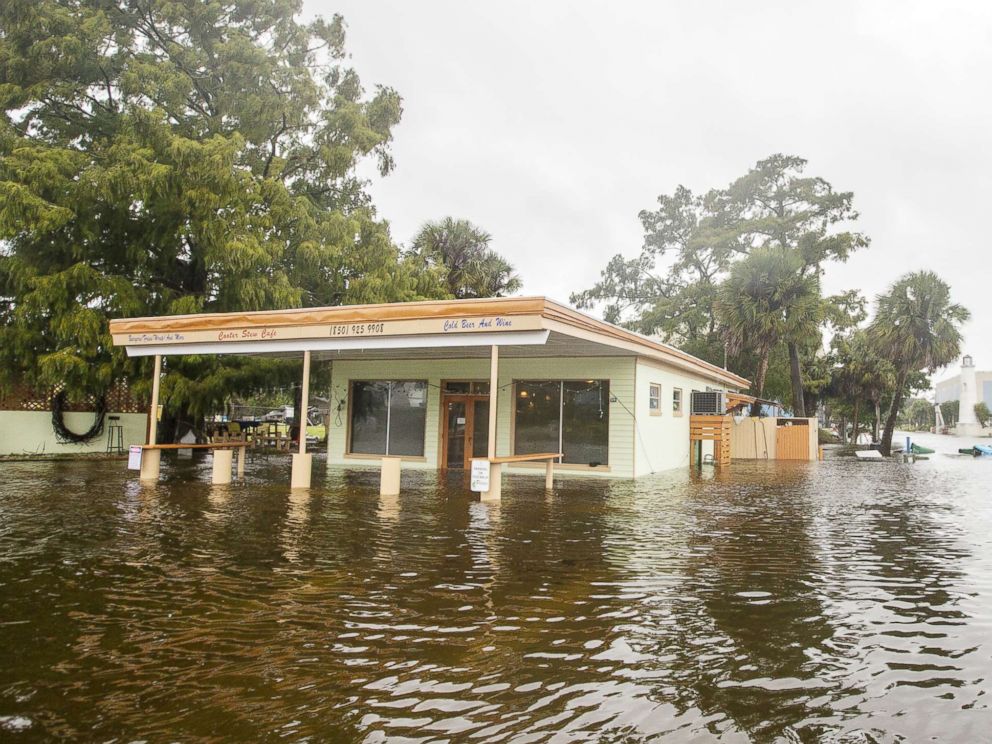 The storm will then move rapidly through Georgia before bringing significant rainfall north to the Carolinas and beyond.